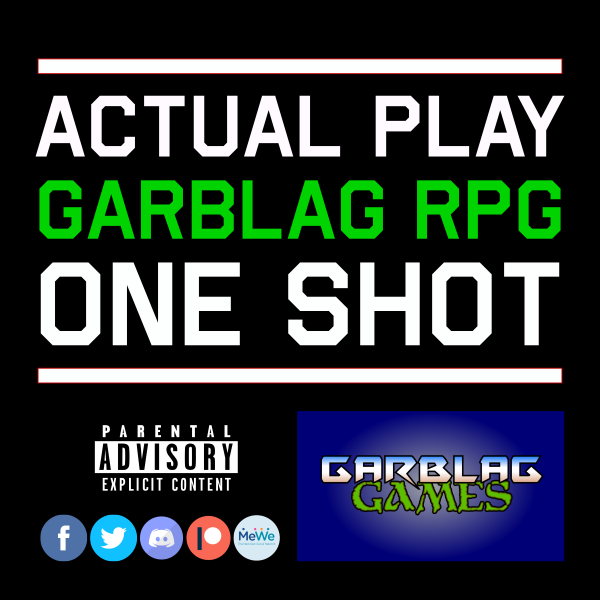 Hello and welcome to a Garblag One Shot. Today we offer you an introductory game of Best Left Buried.
Best Left Buried is a fantasy horror game where the monsters are scary and the players are scared. Within the Crypt, adventurers will be beset by strange monsters, bizarre environments and eldritch magics, which will take them on their journey from fresh faced recruits to grizzled survivors.
The game is published by Soul Muppet Publishing, written by Zachary Cox and illustrated by Ben Brown.
You can find out more about Best Left Buried and their other games at these links:
Website: https://www.soulmuppet.co.uk/products
Facebook: https://www.facebook.com/SoulMuppet/
DTRPG: https://www.drivethrurpg.com/product/254584/Best-Left-Buried-Cryptdiggers-Guide-To-Survival
This was a lot of fun to play with clean simple rules and a whole lot of flavour. We hope you support the gang at Soul Muppet by checking out their sites and products.
We hope you enjoy.
Just giving: https://www.justgiving.com/fundraising/garblag-games  
Patreon: https://www.patreon.com/garblaggames
Discord: https://discord.gg/DPgQjr7
YouTube: https://www.youtube.com/garblaggames
Facebook: https://www.facebook.com/GarblagGames
Thanks for listening!