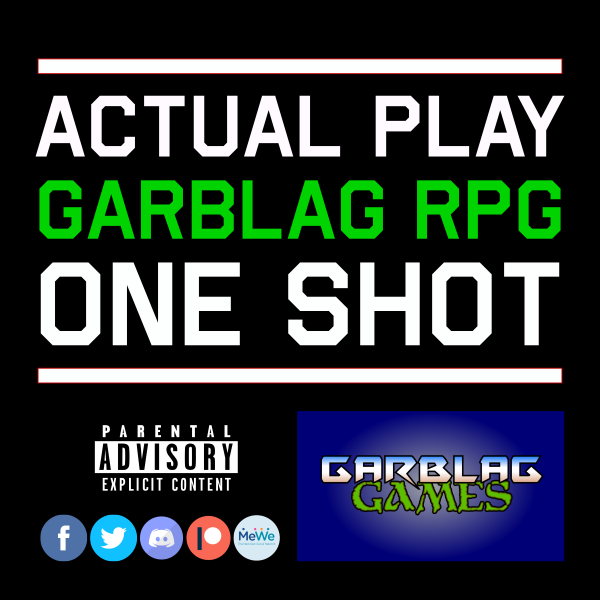 Here is our one-shot actual play of Tuesday Knight Games' awesome sci-fi horror rpg Mothership. We are pretty proud of this one.
We had so much fun playing this great atmospheric game. There is a little aircon hum in the background as it was a record breakingly hot day in the UK. We've removed most of it, so hopefully it is just the thrum of the USCSS Conrad in the background of our one shot.
Let us know if you'd like a Mothership mini campaign on the channel in the comments below.
Support Garblag by checking out Tuesday Knight Games' links and telling them you saw their stuff played on Garblag Games!
Tuesday Knight Game Links
Website: http://www.tuesdayknightgames.com/
Facebook: https://www.facebook.com/tuesdayknightgames/
Twitter: https://twitter.com/playTKG
We hope you enjoy.
Just giving: https://www.justgiving.com/fundraising/garblag-games  
Patreon: https://www.patreon.com/garblaggames
Discord: https://discord.gg/DPgQjr7
YouTube: https://www.youtube.com/garblaggames
Facebook: https://www.facebook.com/GarblagGames
Thanks for listening!
Music in this video was:
Mothership
By Bjorn Felle