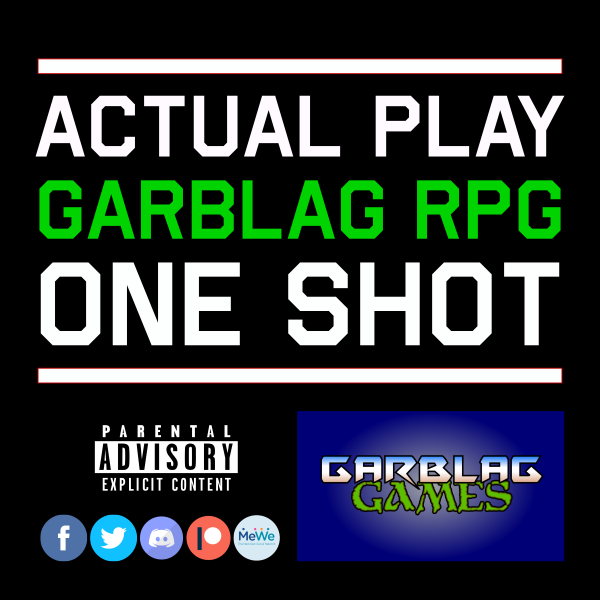 Welcome to our special Spire RPG one shot.
Ben takes the team through an awesome one-shot involving malfunctioning heating systems, freakshow morality plays and a vicious murderer plaguing the streets of Pilgrims Walk.
We hope you enjoy!
A massive thank you to Rowan, Rook and Decard for supporting us with the books and posters for our giveaway!
You can find loads of awesome stuff from Rowan, Rook and Decard at their website:
https://rowanrookanddecard.com/
Congratulations to our winner, revealed in the episode!
Support the channel by supporting our friends:
The Thornless Rose
https://www.thethornlessrose.co.uk/
The Old World Podcast
https://oldworldpodcast.com/
Musical stylings of Bjørn Felle
https://www.facebook.com/bjornfellemusic/
Please consider supporting the channel:
Patreon: https://www.patreon.com/garblaggames
Help us support Diabetes UK:
https://www.justgiving.com/fundraising/garblag-games
Discord: https://discord.gg/DPgQjr7
FB Page: https://www.facebook.com/GarblagGames
FB Group: https://www.facebook.com/groups/222308675068378
Twitter: https://twitter.com/GarblagGames
Podcast: https://garblaggames.podbean.com/
RPG Products: http://bit.ly/Garblag_DriveThruRPG
Merch: https://www.redbubble.com/people/garblag
For more RPG Actual Play videos check out our channel.
Thanks for listening!